Go Wild with Boker Adventures

4 Days Tanzania Family Safari
About the Northern Circuit whistle-stop safari.
Get a real taste of Tanzania on this safari which will take you right out to the Serengeti, a great place to visit any time of year. You will also visit two of Tanzania's most popular national parks: the Ngorongoro Crater, where you will have the best chance of seeing the Big Five, and Tarangire, where families of Elephants congregate year round by the Tarangire River. These three parks are great for this short period of time. We do not Include Serengeti in our package for Itinerary of less than four days safaris. This is because of location and distance of driving.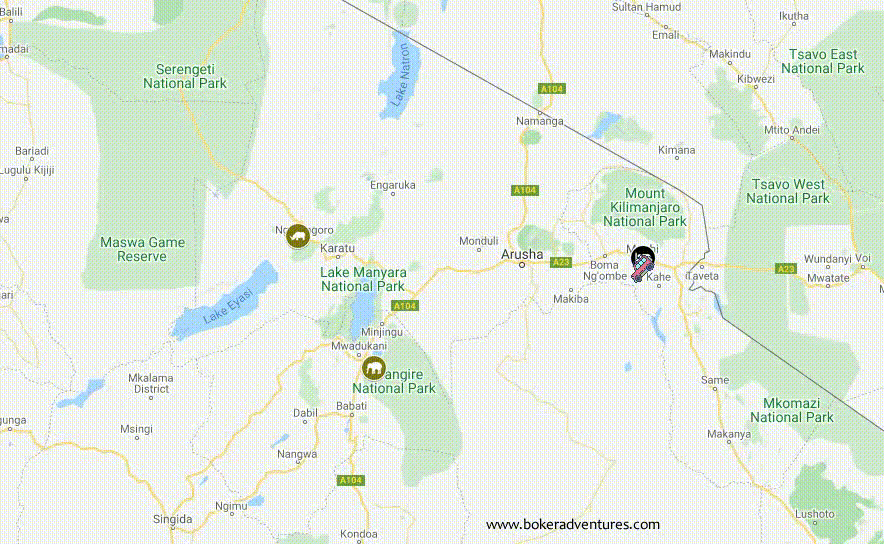 Tour Itinerary
Tour Includes/Excludes
Tour Itinerary
Day 1: Tarangire National Park
After breakfast you will be met by our guide/driver, deliver short briefing then head into the Tarangire National Park for a game drive. The park runs along the line of the Tarangire River and is mainly made up of low-lying hills on the Great Rift Valley floor. Its natural vegetation mainly consists of Acacia woodland and giant African Baobab trees, with huge swamp areas in the south. Both the river and the swamps act like a magnet for wild animals, during Tanzania's dry season. The Tarangire National Park is reputed to contain some of the largest elephant herds in Africa. This African national park is also home to three rare species of animals – the Greater Kudu, the Fringed-eared Oryx, as well as a few Ashy Starlings. We eat lunch at picnic after which we continue with game until late evening, then drive to the accommodation for overnight.
Day 2: Tarangire NP – Central Serengeti
After breakfast we head towards the Serengeti National Park, via the beautiful high lying farmland of Karatu and the Ngorongoro Conservation Area. Leaving the highlands behind, we descend into the heart of wild Africa – the Serengeti National Park – with its endless plains, rolling into the distance as far as the eye can see. We head to the central park area, known as the Seronera area, one of the richest wildlife habitats in the park, featuring the Seronera River, which provides a valuable water source to this area and therefore attracts wildlife well representative of most of the Serengeti's species. We arrive in time for lunch and enjoy an afternoon game drive in the Serengeti national park.
Day 3: Serengeti Plains – Ngorongoro Conservation Area
Today if you were interested by Hot Air Balloon tour over the Serengeti Plains (available at supplementary cost by pre-arrangement) is the best day and time to start a day with. Floating silently above the awakening bush, while spotting wildlife and enjoying the amazing scenery of Africa, across rivers and over numerous small villages.
If not interested with hot balloon, you will work up early in morning for sunrise game drive. Then return at your accommodation area for breakfast and afterward we continue with game drive until lunch time. After lunch we head to Ngorongoro for overnight. On the way we can experience the Maasai traditional life and experience a little bit of these cultural people lives in the Ngorongoro conservations.
Day 4: Ngorongoro Crater – Moshi
After early breakfast we will descend over 600 meters into the crater to view wildlife for a half day's safari tour. Supported by a year round water supply and fodder, the Ngorongoro National Park supports a vast variety of animals, which include herds of wildebeest, zebra, buffalo, eland, warthog, hippo, and giant African elephants. Another big draw card to this picturesque national park, is it's dense population of predators, which include lions, hyenas, jackals, cheetahs and the ever-elusive leopard, which sometimes requires a trained eye to spot. We will visit Lake Magadi, a large but shallow alkaline lake in the southwestern corner, which is one of the main features of the crater. A large number of flamingos, hippos and other water birds can usually been seen here. After lunch we will start ascending from the crater and return back to Moshi/Arusha or alternatively to Kilimanjaro airport.
Departure dates
The departure dates for all our African safaris, tours, travel and other trekking packages are totally flexible according to your own personal needs. Please contact us for further and more detailed information.
Tour Includes/Excludes
Safari Accommodation Division
Boker Adventures offer Three Main division of safari based on Accommodation Differences; named as luxury lodges/Tented camps safari, mid-range lodges/Tented camps safari as well as basic camping safari. Do not worry our Itineraries are designed to give you an Example of an African Safari, but our Safari Expert will be there to create your next safari Holiday to Tanzania based on the type of accommodations, number of days, destination you want to visit and the number of clients wants to travel.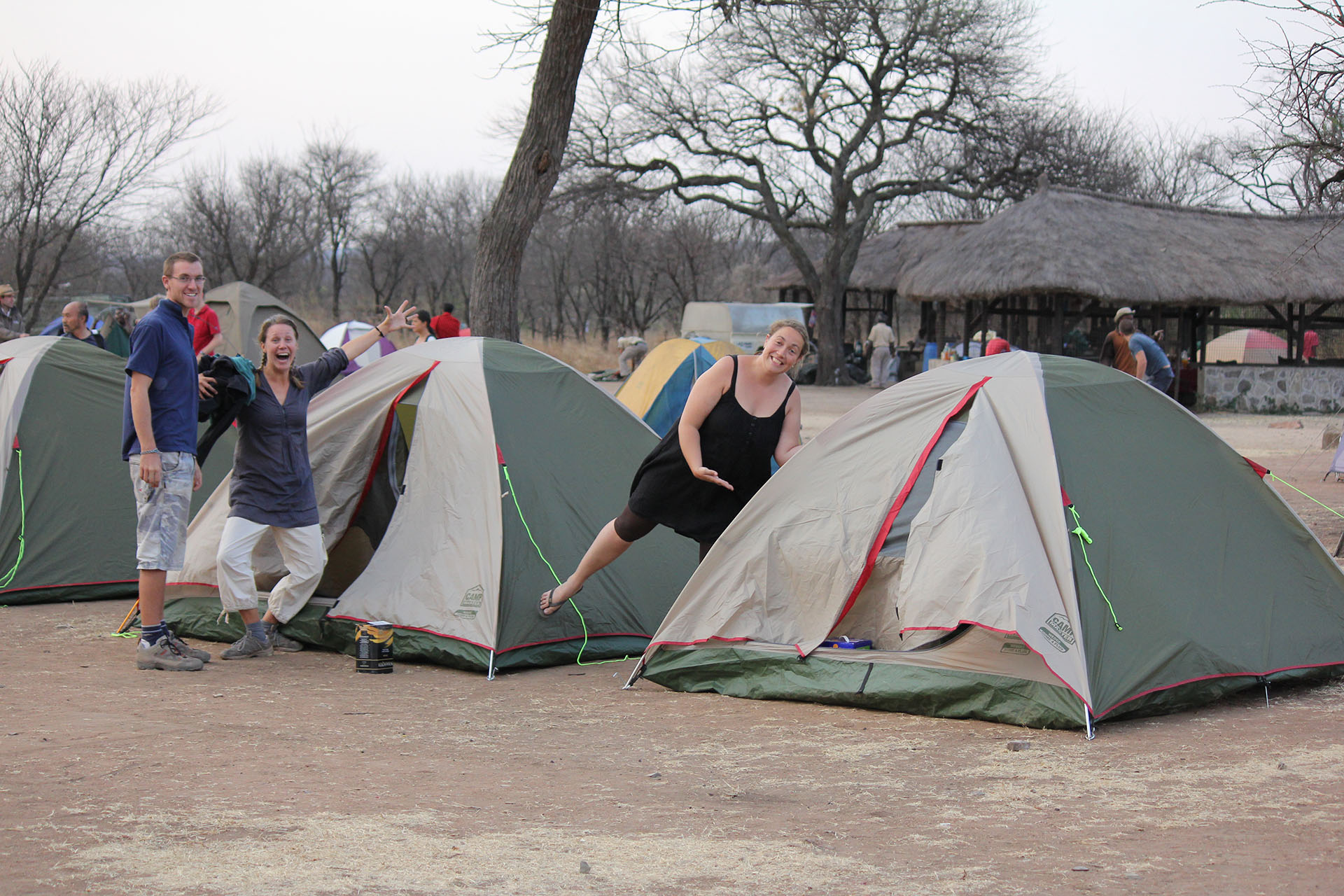 Budget camping safari is the ideal way for those who like to "rough it" as we provide mostly bivouac pop-up tents for accommodation whereby mattresses are laid on the sewn-in ground sheet.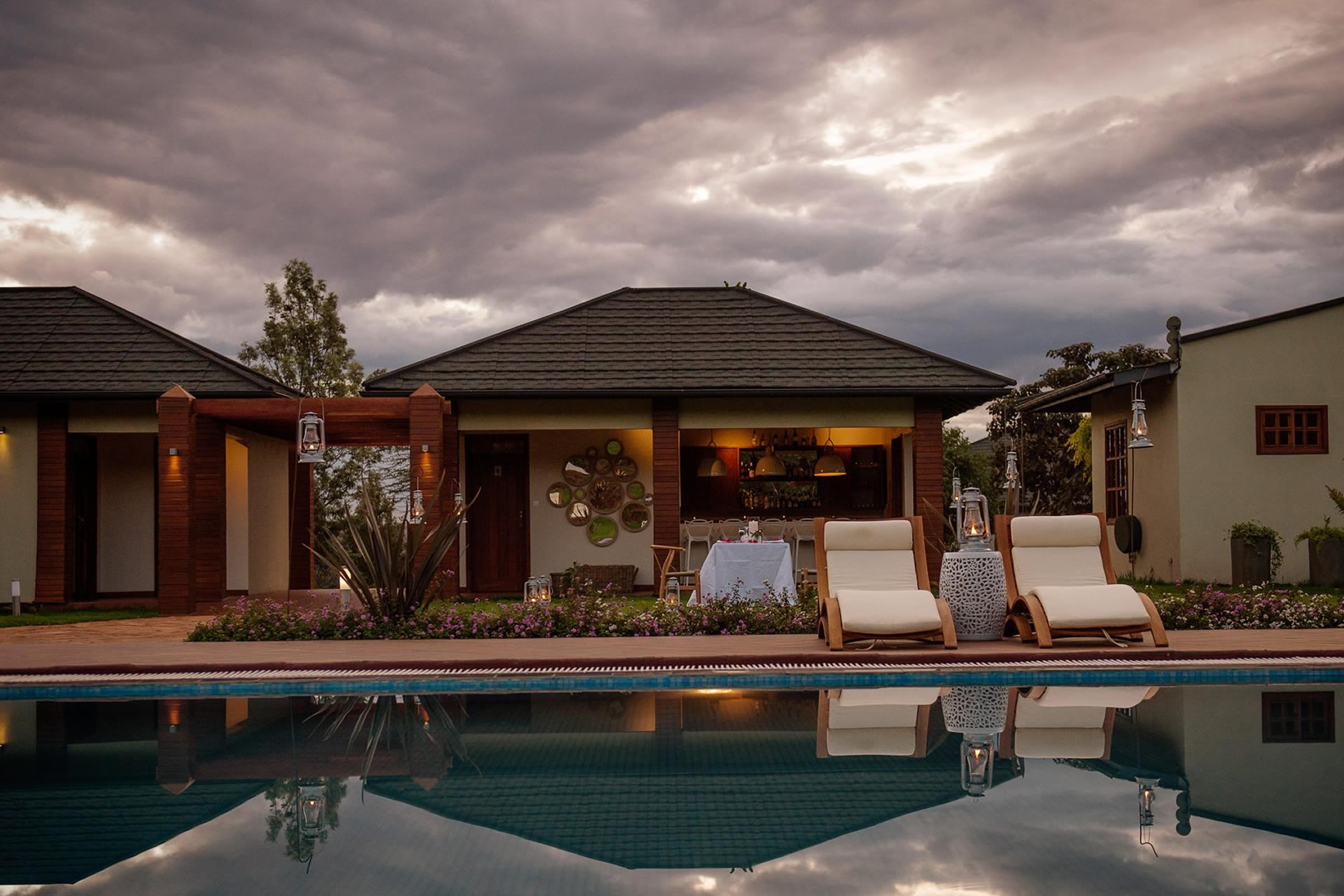 Our Mid-range lodges/camps safari offers two to three-star services. It provides the bare essentials with some comfort quality. In addition to the comfort and hygiene essentials compared to Budget Camping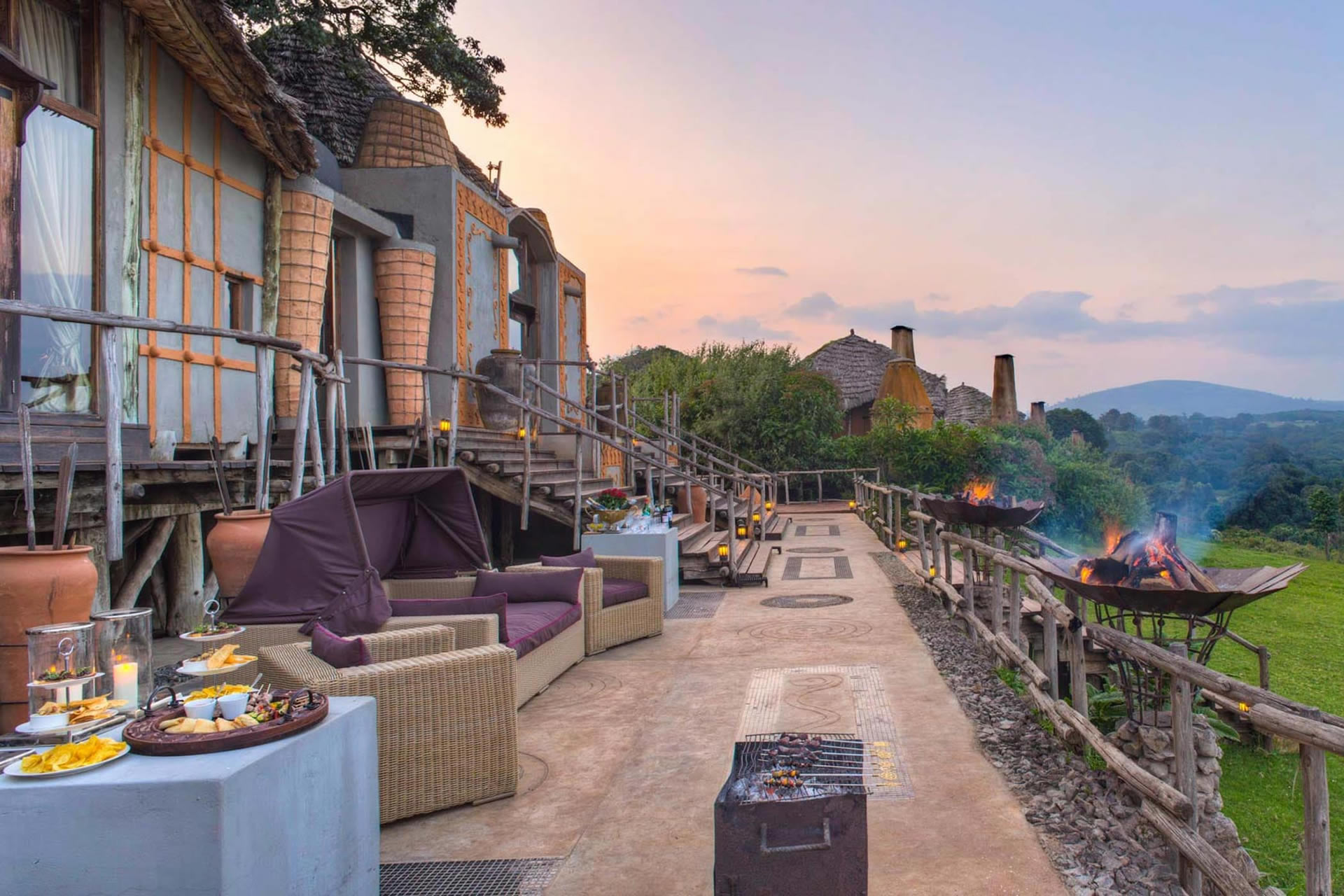 Our Super luxury lodges/camps safari offers 4 & 5-star services. It provides above average, deluxe service and experience for the guest. The lodges/camps has larger range of facilities available and the design is high quality.
Similar Tanzania Safari Packages
Beautiful one day, perfect the next.
Testimonies From Our Happy Clients
Unforgettable experience!
Boker provide very professional guide and super friendly crew. Without their support I will never make this trip happen.
向导和挑夫很专业也很友好,给了我很多鼓励。

Juliaaaaduan


January 21, 2022

First time booking a trip through Boker Adventures and it will not be the last. I traveled to Dar Es Salam from the US and took a trip to... read more Zanzibarwhile I was there. When I got back to Dar I wanted to go see Kilimanjaro while I was out there and so close to it from US. I only had 3 days left in TZ so I did not want to risk driving so I asked the concierge at my hotel if she could assist me in getting to Kilimanjaro and back before my flight left and she said yes. She called Peter (The owner of Boking Adventures) and that same night he came to my hotel, asked some questions about what I wanted to see, what was my time frame there and back, and what kind of hotel I wanted to stay in. I answered his questions and he put together a package for me that night and had my flight and hotel booked that night. The next morning he arrived at my hotel at 7am to take me to the airport and when I arrived at Kilimanjaro airport there was a driver waiting for me who took me to my hotel to drop bags, asked if i needed time to relax for a bit or if I wanted to go sight seeing asap. I wanted to go sight seeing. We dropped my bags and he took me around town, to a great BBQ restaurant, and several other places that day and back to my hotel. The next morning he picked me up at 9am and took me all over Moshi. We went to Kilimanjaro national park, Madango waterfall, a coffee tour, and lunch. It was an AWESOME time. Bill and David, my guides while I was in Kilimanjaro were AWESOME. Very knowledgeable and friendly. Bill took me to fly my drone and get the best food in Moshi. David gave me the history of the Chaga people (I hope I'm not butchering their tribe name) and David is very knowledgeable about the mountain and the history of the people in that region. The coffee tour was unbelievable. At one point I was like nah, I think Ill skip the coffee tour but I'm sooo glad I didn't. That was AWESOME. I got the biggest bag of coffee I could fit in my pack to bring back, along with two bacs of Coco. The experience of the temperature change from the base of the mountain to the starting point of the mountain climb was unbelievable, Its like going from 100 degrees to 45ish Fahrenheit, and your ears pop like you're on an airplane. I will never forget it. I did this last minute trip in September of 2021 and Ill be back in January 2022. I will definitely be contacting Peter again for a Serengeti trip and to see Arusha while I'm out that way. Thank you Peter, Bill, and last but definitely not least David.

Gregory N


September 16, 2021

Me, my beloved wife Jessica and our son James decide climb Mt Kilimanjaro via Lemosho route and 4 days safari with Boker Adventures Company this month August and manage to... read more make it to the Uhuru Summit.

This has been possible without the best time organized by Boker Adventures Company. The guides were very friendly and cooperative all time since we started climbing. They checked our health every morning and evening before we slept to make sure me and my families are healthy well. They pushed us to the limit and courage us especially on the night before summit. We were almost about to given up at Stella point but Juma, Rashid and Mudi (Guides) inspired us to kept trying. Uhuru peak it's was the best and beautiful place to be as the zone was covered with ice with amazing view, so we took photos with my family for best memories.

The cook was so nice and knows to cook varieties of healthy food and on time, we never climbed empty stomach, he make sure we get warm and fresh food everyday though I was so surprised how faster he is to make food at every point. Thank you for the Abbas the cook. Also porters were really strong and powerful, they were walking very fast as all the time we reached at the camp we found them already there waiting for us with all big duffle bags. They were doing a great job.

After descending back we overnight in moshi and next day travel to tarangire national park, Ngorongoro and Serengeti National park. We were so happy to see animals close on their natural nature. We managed to see all big fives and birds. The guide English was brilliant and had a big knowledge about animals and birds. After safari we went straight to the airport with our guide. Thanks you so much Erasto ( tour Guide)

On behalf of my family I wish to acknowledge the effort and hospitality Peter the director and your team for endless updates you shared with us from booking our flight, hotels and all tour until the last day. Your hard working team is the result of your success.

I will always recommend you as a trusted company for tourism in Tanzania.

Thanks
Charlse Donald.

charlsed2021


August 19, 2021
Book Tanzania Safari with Boker Adventures
Tanzania Safari Travel Guide